Indian media is at an all time high. Since the news channel boom, we have seen so much that it's naive to say that a single Indian is not clued in to major world events. I was fortunate enough to watch the 'manhoos din' story (come to think of it, story is a stunningly ironic word) about the date 8th August 2008 yesterday on Aaj Tak. Mr Shani is supposed to do terribly naughty things from creating earthquakes (there was some empirical, numerological proof presented as well) to killing a famous Bollywood Actress whose name begins with the letter 'V'. I am already preparing to brace myself from the devastation of the earthquake, and I'm sure Vidya Balan would start taking some serious measures as well.
Meanwhile, as we gave the world such critical information, our Chinese neighbours tried to steal our thunder by doing silly things like creating the best Olympic opening ceremony ever.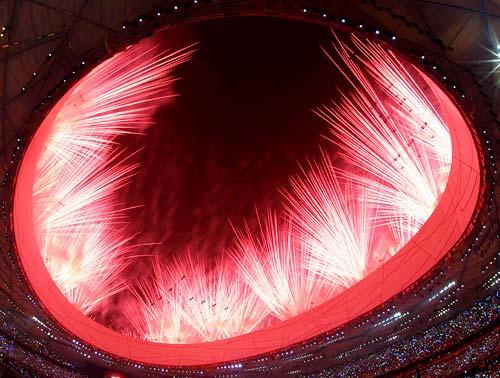 picture courtesy: rediff.com
Update: As I was typing this post out, senile ol' Father Time pushed the date to 9th of August. Ah well. Vidya and I live to fight another day.